We meet on Thursday's at 7 pm at Ben and Janet Polum's house 3420 Eider Street.  You can call for directions #486-2761.  Also feel free to join our Facebook page on the link below.
MOPS of Kodiak is a Mothers of Preschoolers group that meets on the first and third Tuesday of the month, May through September. We meet at Kodiak Bible Chapel from 9:30-11:30 am. Our group's goal is to encourage and support any mother who has children from birth to 5 years old. Our meetings consist of encouraging words from mentor moms and or special speakers, crafts, food and fellowship. All while our kids are in our MOPPETS program with our wonderful childcare workers!!
We meet on Thursday's at 7 pm at Florence Daneliuk's house 352 Lilly Lake Drive Apartment 102.  You can call for directions #486-5002.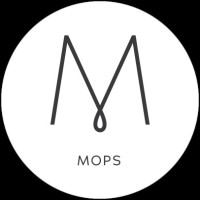 Mondays, here at the Kodiak Bible Chapel, downstairs in the Jr. High Room. 
GriefShare is a friendly, caring group of people who will walk alongside you through one of life's most difficult experiences. You don't have to go through the grieving process alone.

We do take breaks, please check to see when our next session begins.

For more information

This is a time for ladies to get together for a time of fellowship and refreshments at a local coffee shop in town (usually Monk's Rock) on Thursdays at 1:30 pm.  Please contact Autumn for more info #487-1935.
9:30 am on Sundays in the Sanctuary Wing. We are currently studying the subject of contentment out of Philippians while refrencing the book "Calm My Anxious Heart" by Linda Dillow.  All ladies welcome! Bring a friend:)